---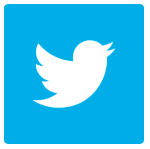 ---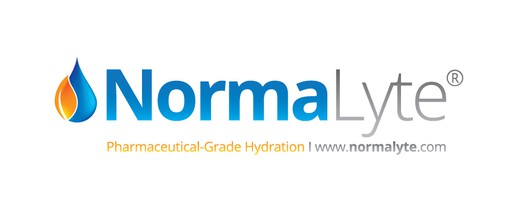 NormaLyte donates 10% of Pure sales to Dysautonomia International.




SaltStick donates 10% of Vitassium sales to Dysautonomia International.
---
Home >> POTS Research Fund - Previously Funded Projects


POTS Research Fund - Previously Funded Projects



Dysautonomia International created the POTS Research Fund in December 2013 to create a dedicated stream of funding exclusively for POTS research. To date, we have issued $408,000 in POTS research grants. There are dozens of additional POTS research studies waiting for funding. Find out how you can support additional POTS research

July 2016 - Muscarinic Receptor Antibodies in POTS
Investigator: Dr. Steven Vernino, University of Texas Southwestern
Dysautonomia International partnered with Dr. Vernino to collect serum from 156 POTS patients during our 2016 annual conference, to screen for muscarinic receptor antibodies, which Dr. Vernino's lab found in over 90% of POTS patients in a preliminary study.

January 2016 - Dysautonomia Research Equipment Grant
Investigator: Dr. David Kem, University of Oklahoma
Dysautonomia International issued a supplemental grant to Dr. Kem's lab to purchase equipment needed to support their work on neural receptor antibodies in POTS and gastroparesis, which you can read more about below.

December 2015 - Vasomotor Neuropathy in POTS
Investigator: Dr. Roy Freeman, Harvard University
Dr. Freeman is widely known for his research on small fiber neuropathies. Prior research identified sudomotor neuropathy in approximately 50% of POTS patients. Sudomotor nerves control the sweat glands. Dr. Freeman recently discovered that some POTS patients have vasomotor neuropathy too. Vasomotor nerves control the dilation and constriction of blood vessels, which may play an important role in POTS. Dysautonomia International was pleased to provide Dr. Freeman's lab with a grant to study the role of vasomotor neuropathy in POTS and further the development of a standardized testing method to detect vasomotor neuropathy.

July 2015 - Autoimmune Dysautonomia Panel & Thyroid Antibodies in POTS
Investigator: Dr. Wolfgang Singer, Mayo Clinic
Mayo Clinic researchers attended Dysautonomia International July 2015 annual conference to collect serum from POTS patients looking for neural and thyroid antibodies. A prior study from Mayo Clinic found one or more of these antibodies in 45% of POTS patients. Mayo's world-renowned neurouimmunology lab will further analyze the serum to identify other functional antibodies that impact the autonomic nervous system.

January 2015 - Meghan's Hope POTS Research Fellowship
Investigator: Dr. David Kem, University of Oklahoma
Researchers at the University of Oklahoma continue to pursue lab work related to alpha and beta adrenergic antibodies in POTS. Thanks to a generous private donor, by early 2015 we raised an additional $200,000 to hire additional staff and purchase equipment that will support Dr. Kem's efforts to develop a diagnostic blood test and potential drug therapies targeting adrenergic antibodies. The Fellowship has been named after the daughter of the donor, Meghan, a young woman battling POTS.

July 2014 - Adrenergic Antibodies in POTS
Investigators: Dr. Satish Raj, Vanderbilt University & Dr. David Kem, University of Oklahoma
In July of 2014, we teamed up with researchers at Vanderbilt University and the University of Oklahoma to further investigate the role of adrenergic antibodies in individuals diagnosed with POTS. Rather than waiting for patients to visit research labs one at a time, we sped up the research process by about two years by inviting Vanderbilt's researchers to collect serum from volunteers at our annual conference. The samples were sent to Oklahoma for testing. Over 180 patients and healthy controls participated. Thanks to hundreds of individuals, families, businesses and organizations that donated, we reached our initial goal of raising $50,000 to fund this project in two months.

In a prior study, Autoimmune Basis for Postural Tachycardia Syndrome, published in the Journal of the American Heart Association on February 25, 2014, University of Oklahoma and Vanderbilt University researchers found adrenergic receptor antibodies in all 14 POTS patients that participated in the study. The researchers found evidence that these antibodies may cause the abnormal blood pressure and tachycardia seen in POTS. These same antibodies were previously found in individuals with Orthostatic Hypotension. You can find a plain English explanation of this research on the Dysautonomia Dispatch blog.



July 2014 - Ganglionic Acetylcholine Receptor Antibodies in POTS
Investigator: Dr. Steven Vernino, UT Southwestern
Vanderbilt's researchers collected enough serum from the 2014 conference study to send a small amount of serum from each study volunteer to Dr. Steven Vernino's neuroimmunology lab at the University of Texas Southwestern Medical Center to test for another antibody of interest, ganglionic acetylcholine receptor antibodies (g-AChR). Dr. Vernino is the world's foremost expert on g-AChR antibodies. These antibodies have previously been described in small numbers of POTS patients. Dysautonomia International supported the specimen collection through the earlier grant to Vanderbilt, and Dr. Vernino generously donated his lab resources and staff time to conduct this study. He presented his findings at the American Academy of Neurology meeting in April 2015, finding that while g-AChR antibodies occur in POTS, they are found in low titers in POTS and healthy controls, and are thus not the likely cause of POTS when present in low titers.


The abstract can be found here.



December 2013 - Markers of Autoimmunity in POTS
Investigator: Dr. Svetlana Blitshteyn, University at Buffalo School of Medicine & Biomedical Sciences
Dr. Blitshteyn studied autoimmune serum markers in POTS patients and the rate of autoimmune co-morbidities seen in POTS patients. The resulting journal article, Autoimmune markers and autoimmune disorders in patients with postural tachycardia syndrome (POTS), was published in June of 2015. The study identified, for the first time, that patients with POTS have a higher prevalence of autoimmune markers and co-morbid autoimmune disorders than the general population. One in four patients have positive ANA, almost one in three have some type of autoimmune marker, one in five have a co-morbid autoimmune disorder, and one in nine have Hashimoto's thyroiditis.

December 2013 - Music Therapy in POTS
Investigator: Dr. Kamal Chemali, Eastern Virginia Medical School
Dr. Chemali is studying the use of music therapy in POTS patients who continue to be symptomatic despite maximized standard treatment. Music therapy has been used as an supplemental therapy in other neurological conditions, such as Parkinson's and Traumatic Brain Injury, to help improve functionality and reduce some symptoms. There is prior research documenting that music can be used to "entrain" the heart rhythm, either slowing it down or speeding it up based on the tempo of the music. Dr. Chemali will investigate whether this entrainment can be used to help POTS patients reduce their symptomatic tachycardia. This study is still recruiting.

December 2013 - Modafinil and Cognitive Function in POTS
Investigators: Dr. Satish Raj & Dr. Amy C. Arnold, Vanderbilt University
Vanderbilt researchers are investigating modafinil, a drug with the potential to combat the cognitive impairment experienced by many POTS patients. Dr. Raj notes, "[m]any patients with POTS complain about cognitive impairment (sometimes called "brain fog"). For many patients, this is the most troubling part of their disorder. It can limit their ability to continue to work. Following Vanderbilt's work showing some objective problems on cognitive testing in POTS patients we are beginning to study treatments that may improve this debilitating problem." This study is ongoing, with results expected in 2017.

December 2013 - Cerebral Blood Flow and Nitric Oxide in POTS
Investigators: Julian Stewart, MD, PhD & Andrew T. Del Pozzi, PhD, New York Medical College
Dr. Stewart and Dr. Del Pozzi studied cerebral blood flow in response to nitric oxide in POTS patients. Nitric oxide is an important neurotransmitter that plays a role in regulating the tone of blood vessels. Prior research has shown that POTS patients have a decreased response to nitric oxide in their peripheral blood vessels. The study determined that POTS patients also have a decreased response to nitric oxide in their brain. This study, Blunted cerebral blood flow velocity in response to a nitric oxide donor in postural tachycardia syndrome, was published in the American Journal of Physiology in May 2014.