---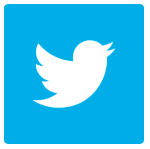 ---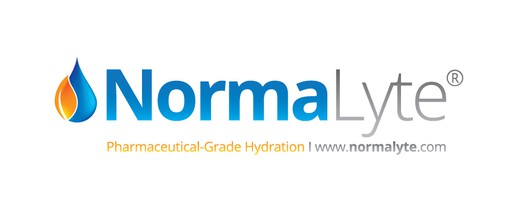 NormaLyte donates 10% of Pure sales to Dysautonomia International.




SaltStick donates 10% of Vitassium sales to Dysautonomia International.
---
Home >> About Us >> Board of Directors


Board of Directors
| | | |
| --- | --- | --- |
| Our Board of Directors are dysautonomia patients and caregivers who have volunteered their time and diverse talents. They work closely with our Medical Advisory Board and Patient Advisory Board to develop policies and programs to achieve our organizational goals. | | |
Lauren Stiles, Esq. - President
Lauren holds a B.A. in Earth & Space Science, with a Minor in Marine Science, from the State University of New York at Stony Brook. She received a two-year Rockefeller Brothers Fund Fellowship, during which she provided fundraising and public relations consulting services to numerous non-profits. After graduating with honors from Pace University School of Law, she joined a private practice in New York where she focused on environmental law and policy. Lauren served in leadership positions on government councils, non-profit boards and professional associations. She developed POTS symptoms overnight at the age 31. After a relentless two-year quest to find an underlying cause for her symptoms, she was finally diagnosed with autonomic neuropathy caused by an autoimmune disease, Sjogren's Syndrome. Since co-founding Dysautonomia International in 2012, Lauren has been an outspoken advocate for individuals living with autonomic disorders. She has lectured on autonomic disorders at the National Institutes of Health, Duke University, Harvard University and Stony Brook University. She lives with her husband and jack russell terrier on Long Island.
Jodi Epstein Rhum - Vice President
Jodi holds a B.S. in Elementary Education from the University of Illinois. She taught Language Arts in a middle school and volunteered for the Starlight Foundation, an organization that granted wishes to chronically and terminally ill children. She has raised four children, two of whom have POTS and one who has Ehlers-Danlos Syndrome. Jodi had grown up with a mild form of undiagnosed POTS herself, which she only realized once she learned about dysautonomia through her children's diagnoses. Shortly after her oldest child was diagnosed in 2008, she began a quest of raising awareness to her community as well as educating an advocating for the cause. Jodi started a POTS Awareness site, which now has over 3,200 members. She has been on the news and has been interviewed for many newspaper articles trying to increase awareness. She consults with numerous patients and caregivers on a daily basis giving advice and providing direction. She authored a book called, POTS - Together We Stand; Riding the Waves of Dysautonomia, a survival guide, which was a culminating effort to help others who suffer from POTS to learn through her experiences as a mother, a teacher and as a patient.
Clover Yordanova - Secretary
Clover holds Bachelors degrees in both Elementary Education and Sociology from the State University of New York at New Paltz. She was a Peace Corp volunteer in Dobrich, Bulgaria, where she taught English to Bulgarian children. She went on to obtain a Masters from Teachers College at Columbia University. She is currently a special education provider in a small private school in Forest Hills, New York. Clover has had symptoms of dysautonomia since 2009. Her symptoms have been improving over time. She currently resides in Jackson Heights New York with her husband and two children.
Ellen J. Kessler, C.P.A. - Vice President & Chief Financial Officer
Ellen holds a B.S. in Accounting from the University of Maryland College of Business and Management. She is a Certified Public Accountant and President of Lichtenberg & Associates, PC, a small public accounting firm in Rockville, MD. She has been active for many years in various community organizations, and has previously served in leadership positions on several non-profit boards. Ellen is the mother of three teenagers, two of whom have been diagnosed with POTS. Since the sudden onset of her daughter's symptoms in 2009, and her son's a year later, she has been researching, advocating, and further educating herself and others about POTS and other forms of dysautonomia. Ellen resides in Potomac, MD with her husband and children. Since co-founding Dysautonomia International in 2012, Ellen has worked to expand access to quality healthcare for children and adolescents living with disorders of the autonomic nervous system.

Sarah Mendelowitz
Sarah holds Bachelors and Masters degrees in Mechanical Engineering from MIT. She has worked at a number of engineering companies specializing in design and manufacturing. Sarah was unable to work for four years following the onset of POTS. However, she recently started working part time as an engineering consultant in the robotics industry. Sarah has been an active volunteer for the MIT Alumni Association since 2007. Much of her experience is as chair of her class giving committee where she has helped with fundraising, organizing class events, and starting a class scholarship fund. Sarah developed POTS suddenly in 2011. After being in a wheelchair and practically bedridden for nearly a year, Sarah's health has slowly but steadily improved. In 2013, Sarah began raising money for POTS research by organizing an annual POTS walk. She has seen this project grow from a handful of family and friends to hundreds of walkers and runners.