---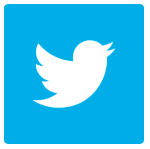 ---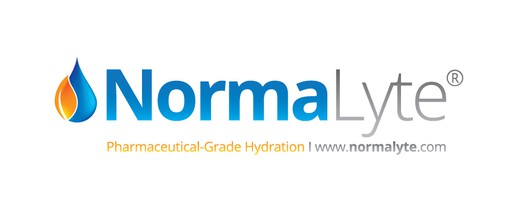 NormaLyte donates 10% of Pure sales to Dysautonomia International.




SaltStick donates 10% of Vitassium sales to Dysautonomia International.
---
Home >> About Us >> Awareness Army Allstars


Awareness Army Allstars
Dysautonomia International is grateful for all of wonderful volunteers who help make what we do possible. We are an all volunteer organization, so without our volunteers, we wouldn't exist. This page profiles some of our Awareness Army volunteers who have gone above and beyond to help the dysautonomia community.

Research Journal Coordinator - Carrie Anderson
Carrie holds a B.Sc. in Biochemistry from the University of Waterloo, with a specialization in Biotechnology. After graduation, she worked as a research technician in a neuroscience laboratory at a hospital in Ottawa, Canada. Her passion for discovering and exploring the world brought her to Germany in 2010, where she subsequently began working as a medical technical assistant in a cancer biology research laboratory in Frankfurt am Main. Carrie has struggled with symptoms of POTS/dysautonomia since she was a teenager, but was officially diagnosed with Neurocardiogenic Syncope after her first tilt table test in 2007. Five years later, at the age of 33, she was diagnosed with autonomic neuropathy, so far of unknown origin. The lack of concrete data regarding the underlying mechanisms of dysautonomia motivates Carrie to research the condition and help other patients in her spare time.

Global Map Coordinator - Nicole Sherman
Nicole is currently working on her Bachelor's Degree in Neuroscience at the University of Texas at Dallas. She is planning to go into the medical field to help those with Autonomic Nervous System disorders. Nicole developed POTS when she was 14 and was diagnosed two years later. She also has Ehlers-Danlos Syndrome. Since she was diagnosed, Nicole has been involved in local and online groups that help bring patients together and give support. She currently resides in the Dallas, Texas area with her mom, who also has POTS.

Resident Foodie - Susan Hayley Fox
"Salty Susan" is double majoring in Fashion Design and Fashion Merchandising at Ursuline College. She is also a pediatric thyroid cancer survivor. Fainting episodes in Susan's apparel construction class during her freshman year of college lead her to her POTS diagnosis after a life long battle with unexplained symptoms. Susan hopes to inspire others to follow their dreams and to enjoy life as much as possible! She is looking forward to sharing her passion for fashion, art, and fine food with those in the dysautonomia community.

Spanish Language Translator - Dr. Myrta Mathews
Dr. Mathews teaches at The Pennsylvania State University with the Department of Spanish, Italian and Portuguese. She has a Ph.D. in health education and has worked in several health communications campaigns and educational programs dealing with various diseases and conditions. Dr. Mathews is originally from Mayaguez, Puerto Rico and lives in State College, PA with her husband and two daughters.

Webmaster and Database Designer - Rob Stiles
Rob holds Bachelor's degrees in both Computer and Electrical Engineering, as well as a Masters in Computer Engineering, from NYU-Polytechnic University. He works as Senior Engineer at Miteq, Inc., a custom microwave and RF communications design and manufacturing company. He also owns Blue Wave Solutions, a consulting firm that provides IT solutions to Wall Street and high-tech electronics companies in the New York area. Rob's interest in autonomic disorders began when his wife was diagnosed with POTS in 2010. When he isn't lurking over a computer, Rob enjoys surfing, snowboarding and kayaking.