---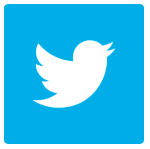 ---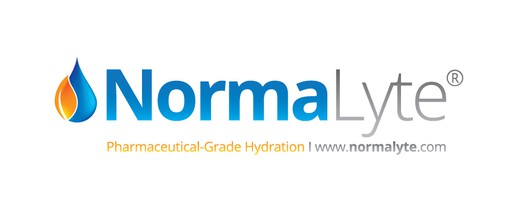 NormaLyte donates 10% of Pure sales to Dysautonomia International.




SaltStick donates 10% of Vitassium sales to Dysautonomia International.
---
Home >> Syncope/Neurally Mediated Syncope >> // Neurocardiogenic Syncope (NCS) >> Medical Journal Articles on NCS


Medical Journal Articles on NCS
All that shakes is not epilepsy.
Hart YM. J R Coll Physicians Edinb. 2012 Jun; 42(2):151-4.

Amnesia for loss of consciousness is common in vasovagal syncope.
O'Dwyer C, et al. Europace. 2011 Jul; 13(7):1040-5.

Aortic elastic properties of patients with neurocardiogenic syncope.
Sucu MM, et al. Pacing Clin Electrophysiol. 2009 Nov; 32(11):1417-21.

Are treatments for vasovagal syncope effective? A meta-analysis.
Vyas A, et al. Int J Cardiol. 2012 May. [Epub ahead of print]

Arterial baroreflex function in older adults with neurocardiogenic syncope.
Madden KM, Lockhart C. Clin Invest Med. 2009 Jun; 32(3):E191-8.

Basic autonomic nervous function in patients with neurocardiogenic syncope.
Saito F, et al. Clin Exp Hypertens. 2007 Apr; 29(3):165-73.

Cardiac autonomic disturbances in patients with vasovagal syndrome: comparison between iodine-123-metaiodobenzylguanidine myocardial scintigraphy and heart rate variability.
Kochiadakis G, et al. Europace. 2012 Mar. [Epub ahead of print]

Cardioinhibitory carotid sinus hypersensitivity predicts an asystolic mechanism of spontaneous neurally mediated syncope.
Maggi R, et al. Europace. 2007 Aug; 9(8):563-7.

Catheter ablation of severe neurally meditated reflex (neurocardiogenic or vasovagal) syncope: cardioneuroablation long-term results.
Pachon JC, et al. Europace. 2011 Sep; 13(9):1231-42.

Cerebral blood flow abnormalities in patients with neurally mediated syncope.
Joo EY, et al. J Neurol. 2011 Mar; 258(3):366-72.

Clinical efficacy of beta1 selective adrenergic blockers in the treatment of neurocardiogenic syncope - a meta-analysis.
Vallurupalli S, Das S. Clin Pharmacol. 2010; 2:163-7.

Comparison of recurrence rate based on the frequency of preceding symptoms in patients with neurocardiogenic syncope or presyncope.
Lee SM, et al. Korean Circ J. 2011 Aug; 41(8):434-9.

Dysautonomia: Perioperative Implications.
Anesthesiology. 2012 Feb;116;1:205?215

Endogenous circadian rhythm in vasovagal response to head-up tilt.
Hu K, et al. Circulation. 2011 Mar; 123(9):961-70.

Enhanced vascular responses to hypocapnia in neurally mediated syncope.
Norcliffe-Kaufmann LJ, et al. Ann Neurol. 2008 Mar; 63(3):288-94.

Evaluation of syncope.
Gauer RL. Am Fam Physician. 2011 Sep; 84(6):640-50.

Genetic variation in gsα protein as a new indicator in screening test for vasovagal syncope.
Lelonek M, et al. Circ J. 2011; 75(9):2182-6.

Increased hydration alone does not improve orthostatic tolerance in patients with neurocardiogenic syncope.
Bellard E, et al. Clin Auton Res. 2007 Apr; 17(2):99-105.

Neurally-mediated sincope.
Can I, et al. Minerva Med. 2009 Aug; 100(4):275-92.

Neurocardiogenic syncope coexisting with postural orthostatic tachycardia syndrome in patients suffering from orthostatic intolerance: a combined form of autonomic dysfunction.
Kanjwal K, et al. Pacing Clin Electrophysiol. 2011 May; 34(5):549-54.

Pharmacotherapy of autonomic failure.
Shibao C, et al. Pharmacol Ther. 2012 Jun; 134(3):279-86.

Physiological phenomenology of neurally-mediated syncope with management implications.
Schroeder C, et al. PLoS One. 2011; 6(10):e26489.

Positive result in the early passive phase of the tilt-table test: a predictor of neurocardiogenic syncope in young men.
Uhm JS, et al. Korean J Intern Med. 2012 Mar; 27(1):60-5.

Recognition and management of complications during moderate and deep sedation. Part 2: cardiovascular considerations.
Becker DE, et al. Anesth Prog. 2011 Fall; 58(3):126-38.

Respiration drives phase synchronization between blood pressure and RR interval following loss of cardiovagal baroreflex during vasovagal syncope.
Ocon AJ, et al. Am J Physiol Heart Circ Physiol. 2011 Feb; 300(2):H527-40.

Symptoms and signs of syncope: a review of the link between physiology and clinical clues.
Wieling W, et al. Brain. 2009 Oct; 132(Pt 10):2630-42.

Syncopal migraine.
Curfman D, et al. Clin Auton Res. 2012 Feb; 22(1):17-23.

The changing face of orthostatic and neurocardiogenic syncope with age.
Cooke J, et al. QJM. 2011 Aug; 104(8):689-95.

The effect of paediatric syncope on health-related quality of life.
Anderson JB, et al. Cardiol Young. 2012 Feb. [Epub ahead of print]

The influence of vasovagal response on the coagulation system.
Kraemer M, et al. Clin Auton Res. 2010 Apr; 20(2):105-11.

The origin of vasovagal syncope: to protect the heart or to escape predation?
Alboni P, et al. Clin Auton Res. 2008 Aug; 18(4):170-8.

Therapy of vasovagal syncope: to prevent the vasovagal reflex or to treat the impending reflex?
Alboni P. Europace. 2010 Jun; 12(6):776-8.

Vasovagal syncope and vasovagal disease.
Brignole M. Hellenic J Cardiol. 2008 Mar; 49(2):61-4.

Vulnerability to simple faints is predicted by regional differences in brain anatomy.
Beacher FD, et al. Neuroimage. 2009 Sep; 47(3):937-45.

What Happens before Syncope? Study of the Time Frame Preceding Vasovagal Syncope.
Lagi A, et al. ISRN Cardiol. 2011; 2011:659787.