---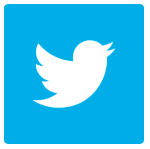 ---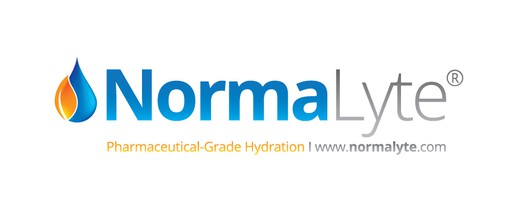 NormaLyte donates 10% of Pure sales to Dysautonomia International.




SaltStick donates 10% of Vitassium sales to Dysautonomia International.
---
Home >> 2017 Conference


***Please note, conference registration is now closed. If you missed this year's conference, we hope you'll be able to join us next year.***




Dysautonomia International is delighted to be hosting its 5th Annual Conference this summer at the Sheraton Tysons Hotel minutes from downtown Washington, DC. Join us for a fantastic weekend of educational seminars, engaging speakers, social events and grassroots dysautonomia advocacy! With over 600 guests, this is the largest conference on autonomic disorders that brings together patients, caregivers, researchers, physicians, industry representatives, non-profit leaders and government policy makers.

There are four events occurring throughout the weekend. Each requires a separate registration fee. Details are posted below and you can register any combination of events through this registration page.
- Annual Conference, Friday, July 14 - Sunday, July 16
- Continuing Medical Education (CME) course on Saturday, July 15
- Leadership Dinner on the evening of Saturday, July 15
- Dysautonomia Lobby Day on Monday, July 17

The registration link is at the bottom of the page. Please read the whole page before registering.



Annual Conference


The Annual Conference is open to patients, caregivers, researchers, physicians, industry representatives, non-profit leaders, government policy makers and others interested in learning more about autonomic disorders. Registration for the conference is $250 per person before June 1, 2017 and $300 thereafter. Registration includes participation in conference seminars, social activities, a welcome reception on Friday, an awards luncheon on Saturday, a Saturday night dessert reception (karaoke optional) and lunch on Sunday. Our conference always sells out well in advance, so we recommend registering early.

Conference Speakers & Topics
Many of the world's leading experts on autonomic disorders are joining us. Topics include: postural orthostatic tachycardia syndrome, neurocardiogenic syncope, autoimmune autonomic ganglionopathy, pure autonomic failure, neurogenic orthostatic hypotension, gastroparesis, autonomic neuropathies, Ehlers-Danlos syndrome, mast cell activation syndrome, Sjogren's syndrome, Stories of Hope & Recovery, chronic pain management, coping with chronic illness, advocacy training, and more. Throughout the conference there will be a separate program for teens, although teens are welcome to participate in the regular programming as well. Guests are welcome to relax in the Zen Room throughout the weekend, with free gentle yoga, meditation, mindfulness and acupuncture classes.

Conference Schedule
There is a casual welcome reception at the hotel on Friday, July 14, 7:00pm - 10:00pm. Educational programming will occur on Saturday, July 15, 9:00am - 5:00pm and Sunday, July 16, 9:00am - 3:00pm. A detailed schedule will be provided upon arrival at the conference.

The schedule is packed with educational and social activities, but you are free to participate at your own pace. If you need a break, you can kick your feet up in the Hospitality Suite with comfortable chairs, salty snacks, and hydrating beverages open at all times, or you can return to your hotel room for a nap. You can also check out the Zen Lounge, where you can enjoy free massage, gentle yoga, meditation, acupuncture, and other relaxing experiences.

Meals During the Conference
A full buffet breakfast at the hotel restaurant, Brix & Ale, is included in the preferred room rates listed on the Hotel & Travel page. Market rate rooms do not include free breakfast. Light fare will be available at the welcome reception on Friday evening. Lunch will be provided for conference guests Saturday & Sunday, and a dessert reception will be provided Saturday evening. There are many restaurants and cafes within walking distance from the hotel.

Hotel Accommodations & Travel Arrangements
Please see our Hotel & Travel page for this information.

What to Wear?
Dress is summer casual for the conference, although you may want to bring a cardigan or sweater because the hotel can get a little chilly sometimes. If you plan to attend Lobby Day, please wear business attire, as we want to look professional while meeting members of Congress and their staff. Don't forget a bathing suit if you'd like to make use of the hotel's indoor pool. Bring something turquoise if you have it; turquoise is the color of Dysautonomia Awareness!

Local Attractions
We're planning a busy weekend, but if you'd like to explore the area, there are many interesting attractions to visit. Downtown Washington, D.C. is less than 25 miles away and offers plenty to see including the White House, Washington Monument, Lincoln Memorial, The National Gallery of Art and numerous Smithsonian Museums. There are shops and restaurants within walking distance of the hotel.



Continuing Medical Education - Autonomic Disorders Workshop


Dysautononomia International will host an Autonomic Disorders Workshop (ACCME accredited, 7 credit hours) program on autonomic disorders for licensed medical professionals and graduate students in the medical professions on Saturday, July 15 from 8:30am - 5:00pm. Please review the Autonomic Disorders Workshop page for a list of speakers and topics, as well as registration info.



Leadership Dinner


Join Dysautonomia International's Medical Advisory Board and other experts on Saturday, July 15 from 6:00pm-8:30pm for an intimate evening of cocktails, dinner, and conversation about future research efforts, industry outreach initiatives, and patient advocacy. Leadership Dinner tickets are $1000 per person and will be limited to 20 guests. Tickets include the dinner, plus one conference registration, one CME registration, and one Lobby Day registration.



Dysautonomia Lobby Day


This year we are returning to Capitol Hill on Monday, July 17th for the biggest Dysautonomia Lobby Day ever! Not only do we invite all conference guests to sign up for Lobby Day, but we're also inviting individuals who haven't attended the conference to join us for Lobby Day. We'll be advocating for increased funding for autonomic disorders research and requesting a formal Congressional Briefing on the needs of the dysautonomia patient community. Since it takes time for us to set up meetings with your House and Senate members, all Lobby Day participants must sign up before July 1. Space is limited, so we recommend signing up early.

Lobby Day Registration Fee:
2017 Conference or CME guest = $20 per person
All others = $50 per person
Additional Dysautonomia Lobby Day information



Sponsorship, Journal Ads, Charity Auction


There are many Sponsorship, Exhibit and Advertising Opportunities for businesses, organizations, and individuals interested in supporting the 2017 Dysautonomia International Conference, whether or not you are planning to attend. Ads are available for purchase in the commemorative Journal. Donations of items and experiences for our Charity Auction (gift baskets, wine, gift cards, vacations, etc.) and catering items (pizza, snacks, desserts, bottled beverages) are being accepted. Please review the Event Prospectus and contact Kirsten Slowey if you would like more information, kslowey@dysautonomiainternational.org.



Refund Policy


Conference, CME and Leadership Dinner registration fees will not be refunded after June 20, 2017. Prior to this date, fees can be refunded less a $20 service charge per registration to cover the cost of processing the registration and refund. Registrations are not transferrable. If you have already paid for your registration and would like a refund, please contact us at conference@dysautonomiainternational.org. Lobby Day registrations are not refundable.

- 2017 Conference - Registration
- 2017 Conference - CME Workshop
- 2017 Conference - Speakers
- 2017 Conference - Hotel & Travel
- 2017 Conference - Dysautonomia Lobby Day