---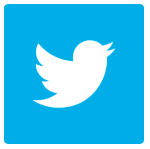 ---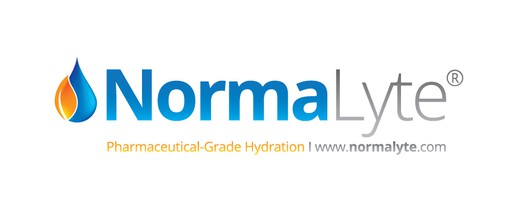 NormaLyte donates 10% of Pure sales to Dysautonomia International.




SaltStick donates 10% of Vitassium sales to Dysautonomia International.
---
Home >> ACTION ALERT - Keep Midodrine Legal in the US!


Action Alert! Keep Midodrine Legal in the US

-> SIGN THE LETTER HERE <-



History of Midodrine
In the US, midodrine was approved by the Food & Drug Administration (FDA) in 1996 after submission of a New Drug Application from Shire Development, Inc. The drug was approved under the FDA's accelerated approval regulations for drugs that treat serious or life-threatening diseases. It was approved for the treatment of symptomatic orthostatic hypotension. Midodrine has also been used to treat postural orthostatic tachycardia syndrome, orthostatic intolerance, autonomic dysfunction after spinal cord injuries, and other forms of dysautonomia.

The 1996 approval required Shire to verify clinical benefit to patients through post-approval studies. Shire marketed their patented version of the drug as ProAmatine. Shire did conduct some post-marketing studies, but these studies were not accepted as proof of efficacy (proof that the drug actually works) by the FDA.

After Shire's patent for the drug expired, other manufacturers began making generic versions of the drug. Other manufacturers are allowed to market generic versions of the drug based on Shire's original approval. Shire no longer makes the drug.

2010 FDA Proposal to Withdraw Approval of Midodrine
In August of 2010, the FDA announced its intention to begin procedures withdrawing midodrine from the US market because Shire did not submit post-marketing proof of efficacy. It is important to note that the FDA is not raising safety concerns about midodrine. You can read additional FDA information about midodrine here.

2011 Agreement Reached Between FDA and Shire
Shire's patent expired years ago, and they no longer make the drug. However, in a December 2011 agreement with the FDA, Shire agreed to conduct two post-marketing studies to establish the efficacy of midodrine. Dysautonomia International is concerned about this, as Shire has no financial or other incentive to spend the money needed to conduct high-quality medical research.

2014 Extension of Time for Shire
The 2011 agreement called for Shire to submit a supplement to its New Drug Application (NDA) for midodrine by September 2014. The FDA and Shire agreed to extend this deadline until March 2015, to give Shire more time to respond to information requests from the FDA.

Summer 2015 FDA Meeting
Shire submitted its study data to the FDA in the spring/summer of 2015. In July 2015, Dysautonomia International Board members, Ellen Kessler, CPA and Lauren Stiles, Esq., met privately with FDA leadership to discuss the importance of the FDA's decision on our patient community. In addition to providing an overview of what life is like for dysautonomia patients who need midodrine, we requested that FDA hold a public hearing before making any decisions on midodrine, appoint experts in autonomic disorders to the FDA Advisory Committee that will review midodrine, and release Shire's study data prior to the public hearing. FDA officials agreed to our requests.

We then worked with our Medical Advisory Board to identify experts in autonomic disorders who were willing to serve on the FDA Advisory Committee, who could meet FDA's strict conflict of interest rules. We provided the FDA with a list of names and contact info for six leading autonomic experts. We do not know if FDA will invite any of our suggested experts to serve on the Advisory Committee, but we are hopeful that they will do so.

The Upcoming FDA Hearing
An FDA Advisory Committee hearing to review Shire's new efficacy data had tentatively been planned for September 2015, but was postponed. While no new date has been set for the Advisory Committee hearing as of April 2016, we anticipate that a hearing may be scheduled at some point in 2016. After the hearing, the FDA Advisory Committee will make a recommendation to the FDA, and then the FDA Commissioner will make the final decision on whether midodrine will remain available in the US, or not. Follow the Dysautonomia International Facebook page to find out when the hearing date will be, and for other updates on this matter.



How You Can Help


1. SIGN THE LETTER TO FDA
2. SHARE THE LINK WITH FRIENDS AND FAMILY AND ASK THEM TO SIGN THE LETTER
https://www.surveymonkey.com/r/Midodrine_FDA
3. DONATE


Check out Dysautonomia International's other Advocacy initiatives.