---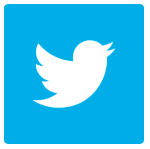 ---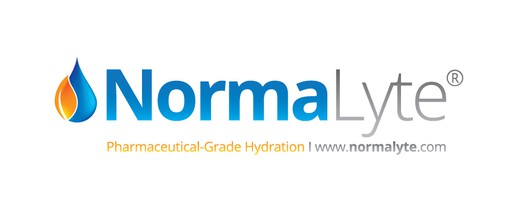 NormaLyte donates 10% of Pure sales to Dysautonomia International.




SaltStick donates 10% of Vitassium sales to Dysautonomia International.
---
Home >> 2017 Conference - Registration >> 2017 Conference - Physician of the Year Award






Now Accepting Nominations - 2017 Physician of the Year



Is there a doctor who has helped you through your dysautonomia journey that deserves special recognition? A doctor who has gone above and beyond to help you or a loved one who has an autonomic disorder?

Dysautonomia International is now accepting nominations for the 2017 Dysautonomia International Physician of the Year Award. The award recipient will be chosen from nominations received from around the world and will be honored at the Awards Luncheon held during the Dysautonomia International 2017 Annual Conference in Washington, DC this summer, July 14-17. The Awards Luncheon will be held on the afternoon of Saturday, July 15th.

If your nomination is selected as the winning nomination, you will receive two complimentary admissions to the annual conference and one hotel room. You will be invited to join Dysautonomia International in presenting the award to the physician you nominated during the ceremony.


To nominate a physician for consideration, please provide the following information and e-mail it to info@dysautonomiainternational.org. All nominations are due by midnight Eastern Time on March 10th:

1. Physician's full name, office address & phone number
2. Nominee's full name, home address & phone number
3. Nomination letter of 1000 words or less, providing specific examples of acts of kindness, compassion, dedication, expertise in autonomic disorders, and/or exemplary medical care provided by the nominee, as well as any additional information that should be considered.
Prior Award Recipients
2016 Physician of the Year - Dr. Jeffrey Boris, nominated by Andrea Falco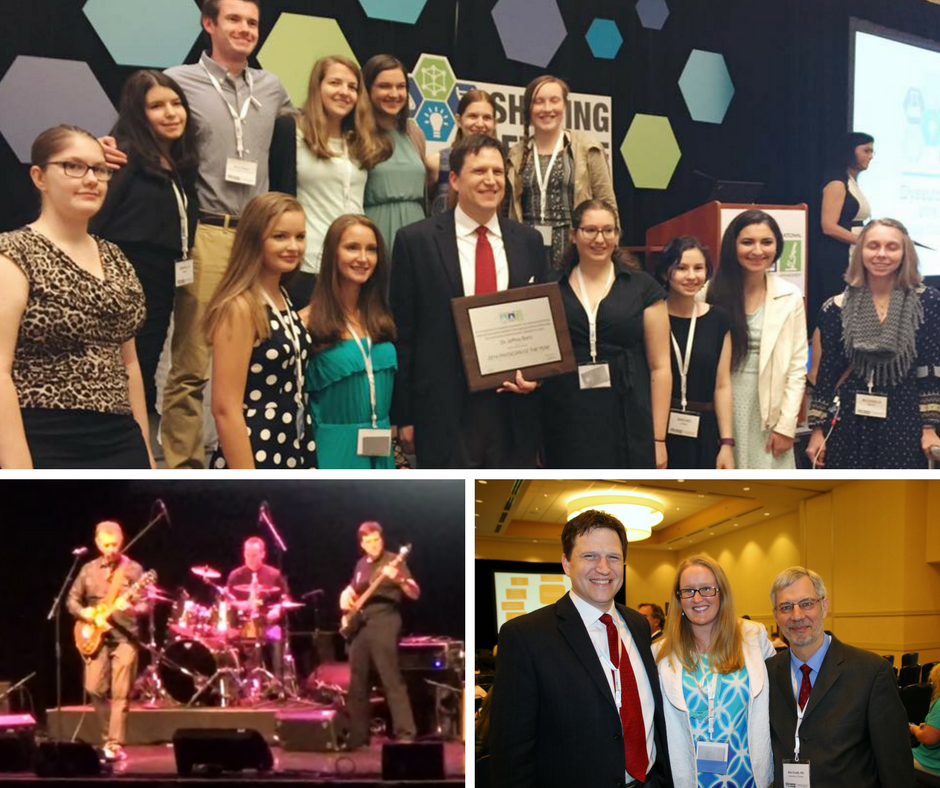 2015 Physician of the Year - Dr. Blair Grubb, nominated by Laura Ruszczyck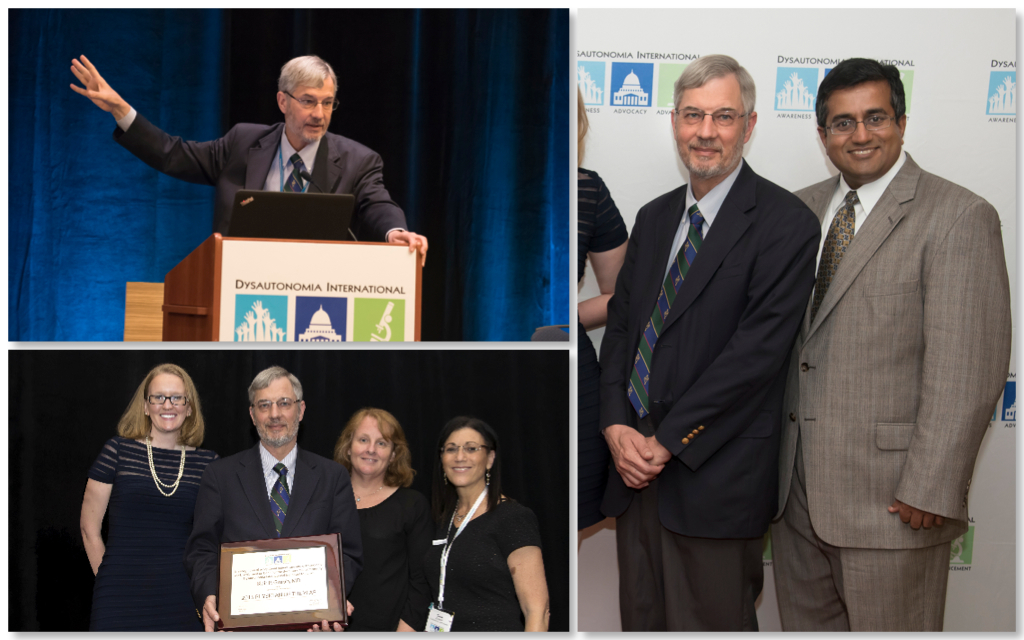 2014 Physician of the Year - Dr. Satish Raj, nominated by Leslie Bodie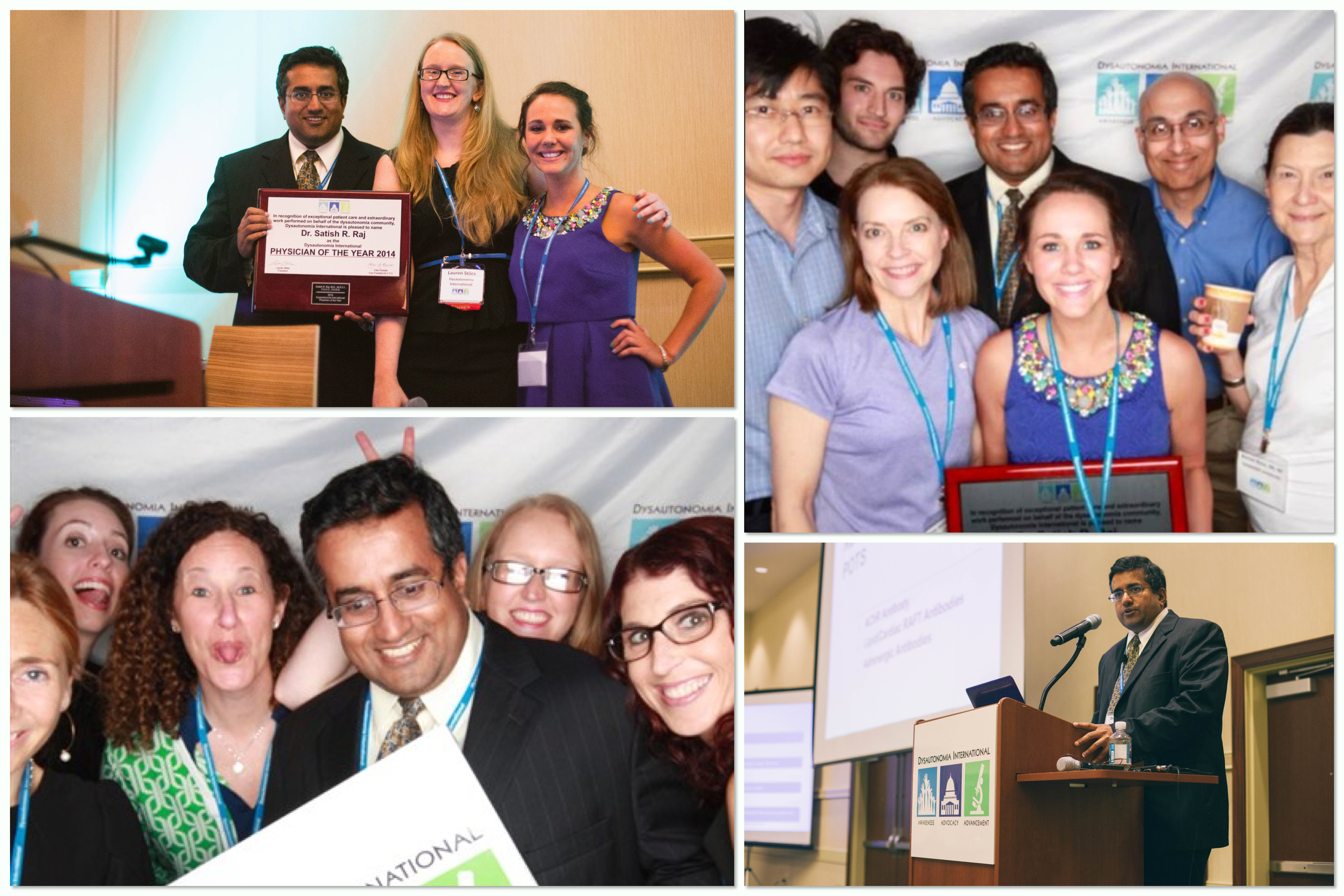 MAIN CONFERENCE PAGE >>